YUASA SYSTEM's key point that high-quality products can be manufactured in a short period, it is the development system that performs consistently in all our own factory, production to quality control from design.

It is able to do because YUASA SYSTEM are seeking true engineering.
We can change your requests into the excellent machine rapidly and correctly. We have a wide range of accomplishment and technique, we design and produce including machine, electricity and operation soft all together. Moreover, our original labor-saving machines have a good reputation about "high capability" "high quality" "cost performance".
Company Profile
Company Name
YUASA SYSTEM CO., LTD.
Founded
1995
Capital
50,000,000 yen
Fiscal Term
End of September (once a year)
President
Nobuo Yuasa
Number of Employees
36
Office Location

TOKYO OFFICE

Shinbashi SN BLDG. 5-7-10, Shinbashi, Minato-ku Tokyo 105-0004 Japan
TEL +81-3-3578-8515
(open 9:00~18:00 except Saturday, Sunday and Holiday)
FAX +81-3-3578-8516

OSAKA OFFICE

Shin-Osaka Ikushima BLDG. 5-1-3, Miyahara, Yodogawa-ku, Osaka-shi 532-0003 Japan
TEL +81-6-6394-8175
(open 9:00~18:00 except Saturday, Sunday and Holiday)
FAX +81-6-6397-2632

KIBITSU FACTORY

2292-1, Kibitsu, Kita-ku, Okayama-shi 701-1341 Japan
TEL +81-86-287-9030
(open 9:00~18:00 excepet Saturday, Sunday and Holiday)
FAX +81-86-278-2298

Associated Company

MARUICHI TRANSPORTATION Co., Ltd.

TOYO CONSTUCTION MACHINE INDUSTRIAL CO-ORPERATIVE
Greetings
We keep seeking "Safety" "Dead Line" "Quality" " Cost" in order that we are trusted by customers, and we will promote our projects with all employees to supply a product which customer satisfies.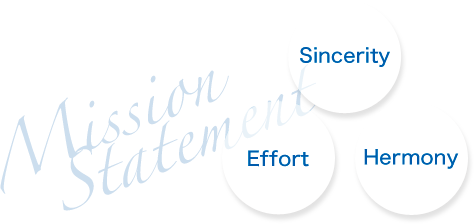 We really appreciate to visiting our website.
"Improvement of producrivity" is supreme proposition and eternal theme for manufacturing company. We want to keep challenging this theme at the category of "labor-saving". Just I think that this is our call.
Recently the situation of manufacturing has spread dramatically to all over the world not only in Japan market.
In these situation we plan, design and construct consistently so that technical Japan can fight against the world equally. We always try to improve the technique in order that we can contribute improvement of your productivity, and offer the proposals along the needs of era.
We will advance to next level with customer as a key person of "improvement of productivity" in situation of increasing global competition.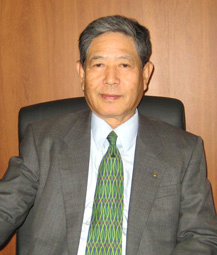 President, Nobuo Yuasa