Endurance Test as Like an End Device!
To everyone who are interested in endurance test for foldable device including case
According to our study, we found that many foldable devices deform to teardrop-shape inside case during folding.
Therefore YUASA SYSTEM are developing a new endurance test equipment which can test as like an end device design.
Clamshell-type folding tester (CS series) can deform a specimen in teardrop shape by option parts.  It is not "U-shape" nor "V-shape".

What Teardrop Is
Inside a tightly folded product, flexible device may be shaped "tear-drop" to reduce stress.
Teardrop-shape have complicated from as like as teardrop.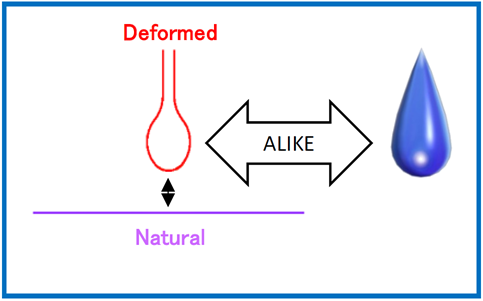 "Teardrop-shape" is important keyword for foldable device in the future. Please pay attention for our development from now on.
Please let us know if you have any further questions.