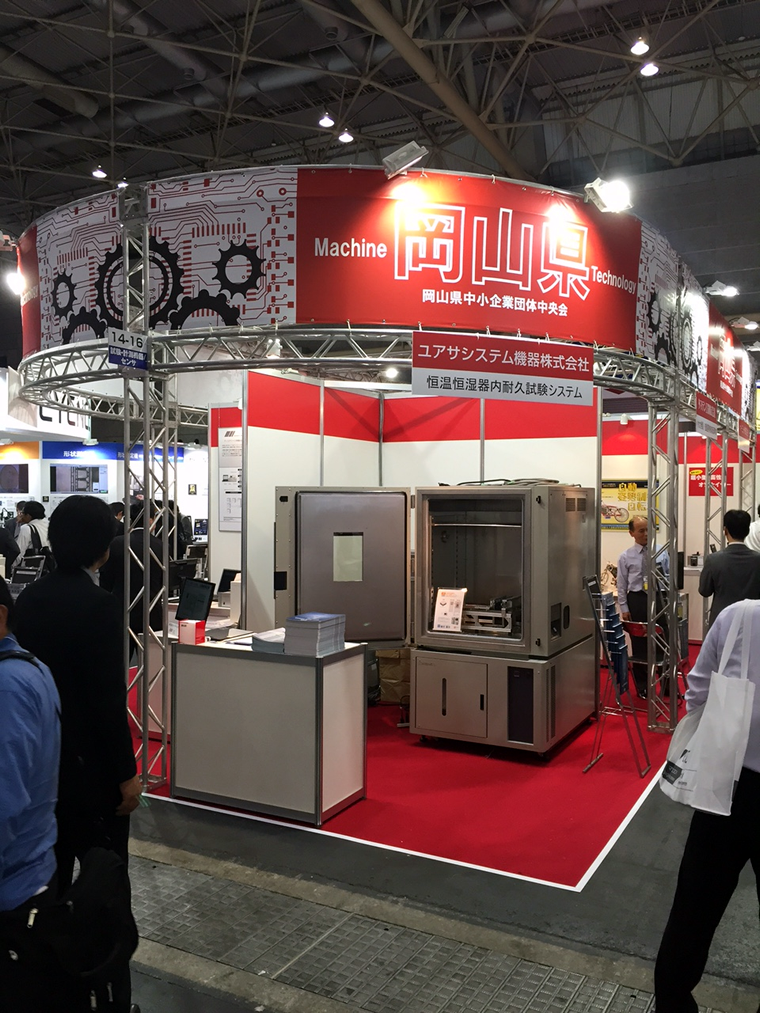 We really appreciate your visiting our booth in "The 18th M-Tech Osaka" and watching our "Endurance Test System within Climate Chamber" which is possible to test a variety of conditions, and this evaluation test is essential for test sample made of resin materials.
Thanks to you, we could get many valuable opinions and indications. We, all employees, aim to improve so that we can come up to your expectation by referring to your opinions. When you need a test machine or evaluation test, please let us know.
If you have some questions or requests, please don't hesitate to ask us.
E-mail : info@yuasa-system.jp