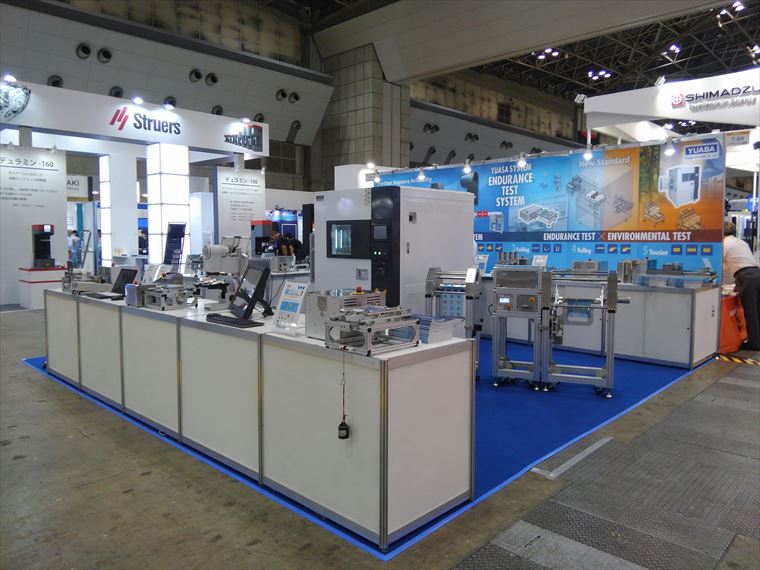 We really appreciate to visit our booth at "TEST2017" during September 13th-15th at Tokyo Big Sight.
This exhibition's purpose is test equipment or measuring, so we could discussed with several customer about the specific endurance test or special test. This is why we felt that many customers are highly interested in the endurance test machine.
Especially, concerning the Flexible devices, we have acquired a high reputation regarding our endurance test system which can be observed a deformation during environmental endurance test.
If you have further questions, please feel free to contact us.